Overview

Animation Atelier – a college-level animation course for teens -  was created to provide college level instruction in 3D Animation, Traditional Animation and Storyboarding to teens.  It also aims to provide them with a community of like minded teens interested in the subject.
Product

Animation Atelier is effectively two products.  One is a platform which allows people to view our listings and sign up for our courses.  The other is through our member's login page where students can access classes and content for their courses.  Both utilize responsive design.
Competitive Audit and User Personas

While there are many online animation schools, there are no other active schools for teenagers that offer a comprehensive curriculum and provide community for their learners. 
We concluded that we really had two audiences.  One was the teenagers who would be taking our classes.  The other was the parents who would be signing up the kids for the classes and paying for them.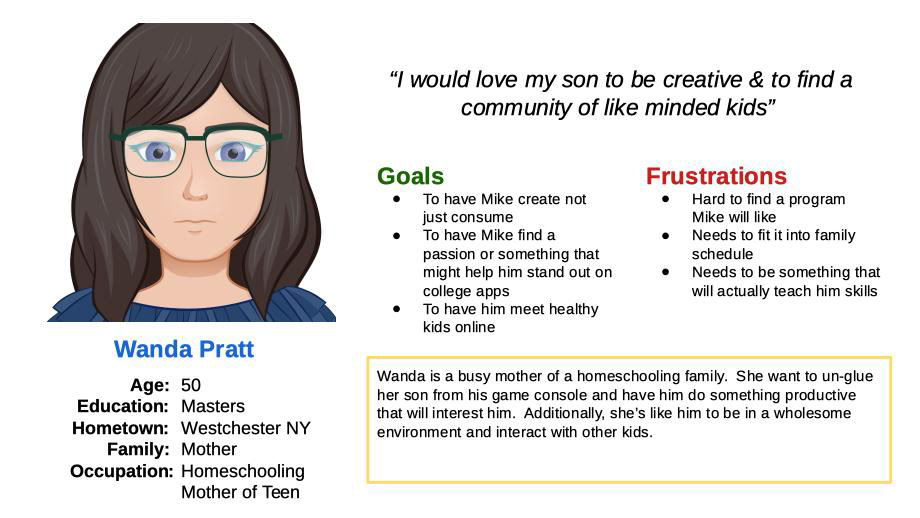 Visual Design

We wanted to make our site appealing a and inspire a sense of fun in our potential students!